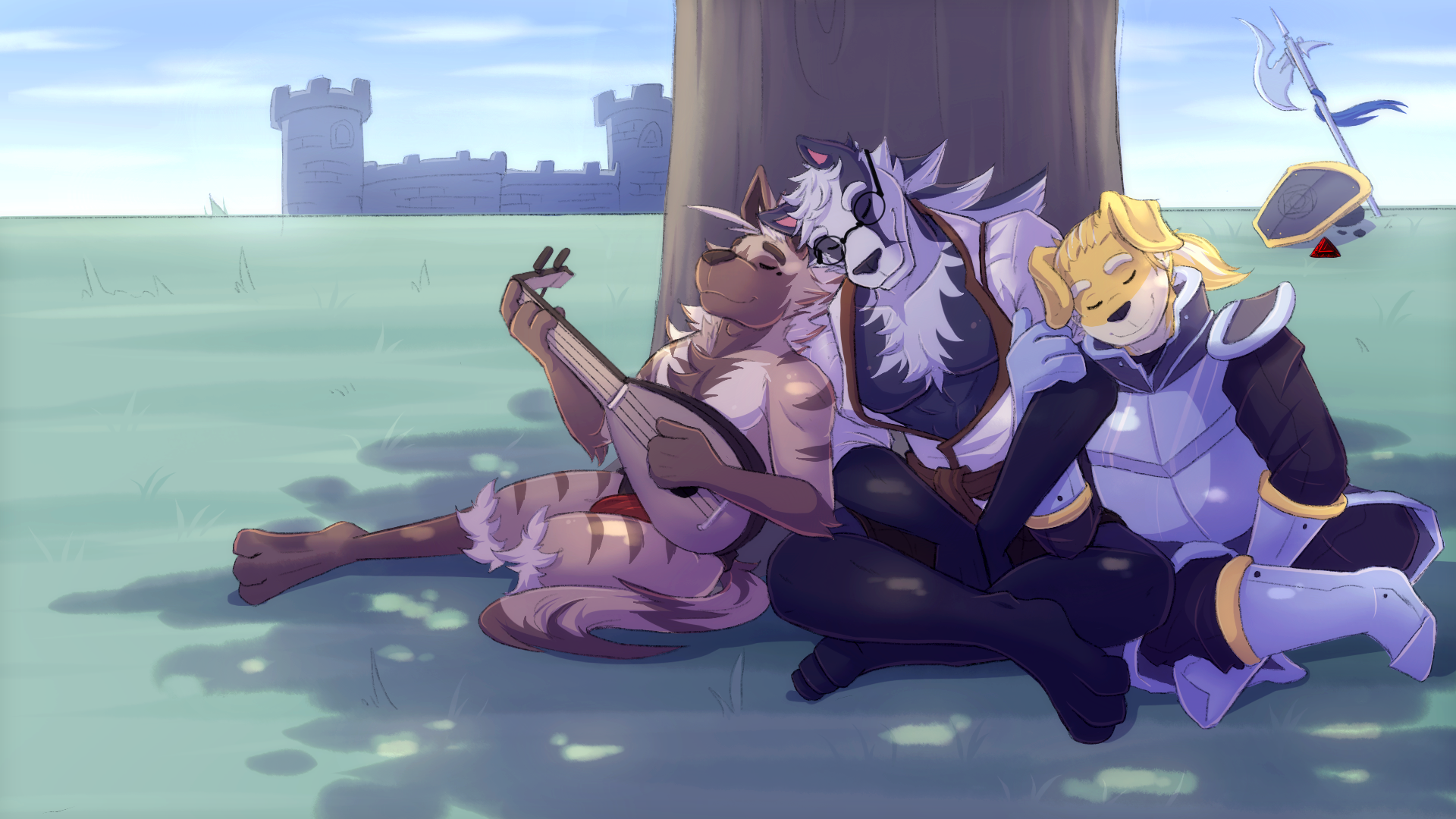 Temptation's Ballad
Temptation's Ballad - Version 0.2.4
---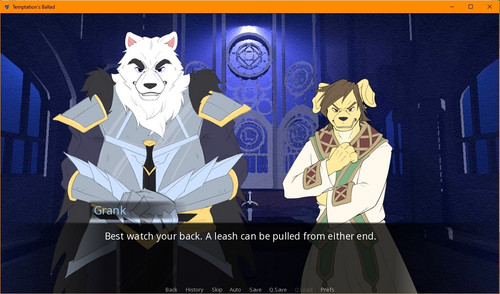 Aaaand as of this update, Chapter 3 of Temptation's Ballad is complete! Thank you everyone for sticking with me throughout this whole thing! I've been trying to keep all my scenes in TB feel less filler-ish and adjust the pacing to be more engaging, so let me know what y'all think!
Some of you might finish the update and go "Wow Shirokoi, there's a lot of camera movements in this update, how creative!"
Haha yes, that's totally a creative decision and not me being a complete idiot and drawing all the illustrated scenes in the wrong aspect ratio for this update and had to fix things by zooming in and whatnot. Yup. Totally intentional ;;;;;w;;;;;;;;;
After this update, I will be moving to my other project Repeat for several months until I complete one of the character routes. Thank you for sticking with me throughout everything! QwQ/
Changelog:
24 pages of story. Chapter 3 is now complete!
2 new Artemi sprites
2 new Grank sprites
2 new Katrina sprites
2 new spell/FX animations
10+ illustrated scenes, 2 of them being large-scale landscape drawings.
Files
TemptationsBallad-0.2.4-pc.zip
179 MB
Sep 04, 2022
TemptationsBallad-0.2.4-mac.zip
144 MB
Sep 04, 2022
TemptationsBallad-0.2.4-linux.tar.bz2
151 MB
Sep 04, 2022
temptationsballad.vn-release.apk
162 MB
Sep 04, 2022